Priority Four
Goals
Grow and develop collaborative and engaged community partnerships to increase support for students and the University.
Measurement
We measure progress and success by tracking outcomes of K-16 partnerships, monitoring the number of service learning opportunities and internships and the hours spent on each, quantifying the impact of research on the community, tracking contributions and donations, and assessing the quality of collaborative efforts.
Metrics
Charitable giving increased 23% in the 2018-19 academic year.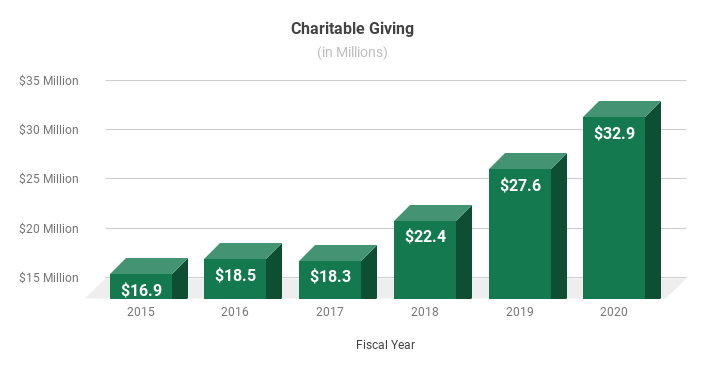 Gift commitments include new gifts, new pledges and testamentary commitments. Total Gift Commitments are reported annually to the CSU Chancellor's Office. Fiscal Years run from July 1 – June 30
Total Alumni Donors Over 5 Years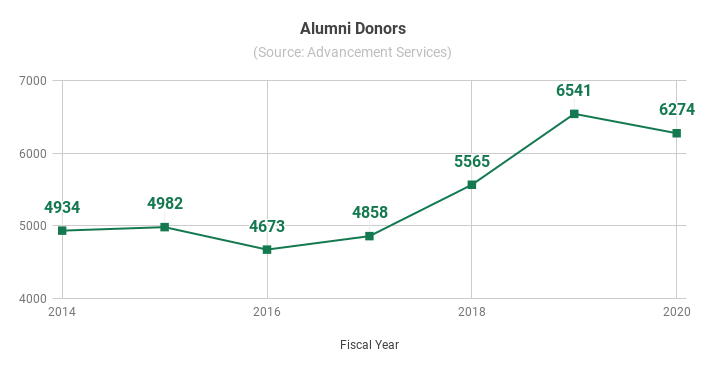 Priority Four

Themes
Support the Central Valley Promise outcomes.
Increase campus-community connections through service-learning, internships, short courses, continuing education, and community-based problem-solving research.
Grow giving and participation to demonstrate support for the University.
Plan and launch a comprehensive campaign to support campus strategic priorities
PRIORITY FOUR HIGHLIGHTS
Central Valley Promise

Launched the Central Valley Promise in 2017
Community partnership aimed at increasing college awareness and opportunity to students in the Central Valley.
Visit CentralValleyPromise.org
Community Service


Students, fac

ulty and staff provided more than 1.4 million hours of service to the community during the 2018/19 academic year, an estimated economic impact of service at $42.7 million.
Impact of Research

Tremor-Suppression Technology - Dr. The "Leo" Nguyen and a graduate student entered the final stages of developing a device to help patients with Parkinson's disease. Read the story
Off-Campus Courses

Summer through December 2018, 22 off-campus courses were offered at the Bitwise Downtown Center, CMAC, and online.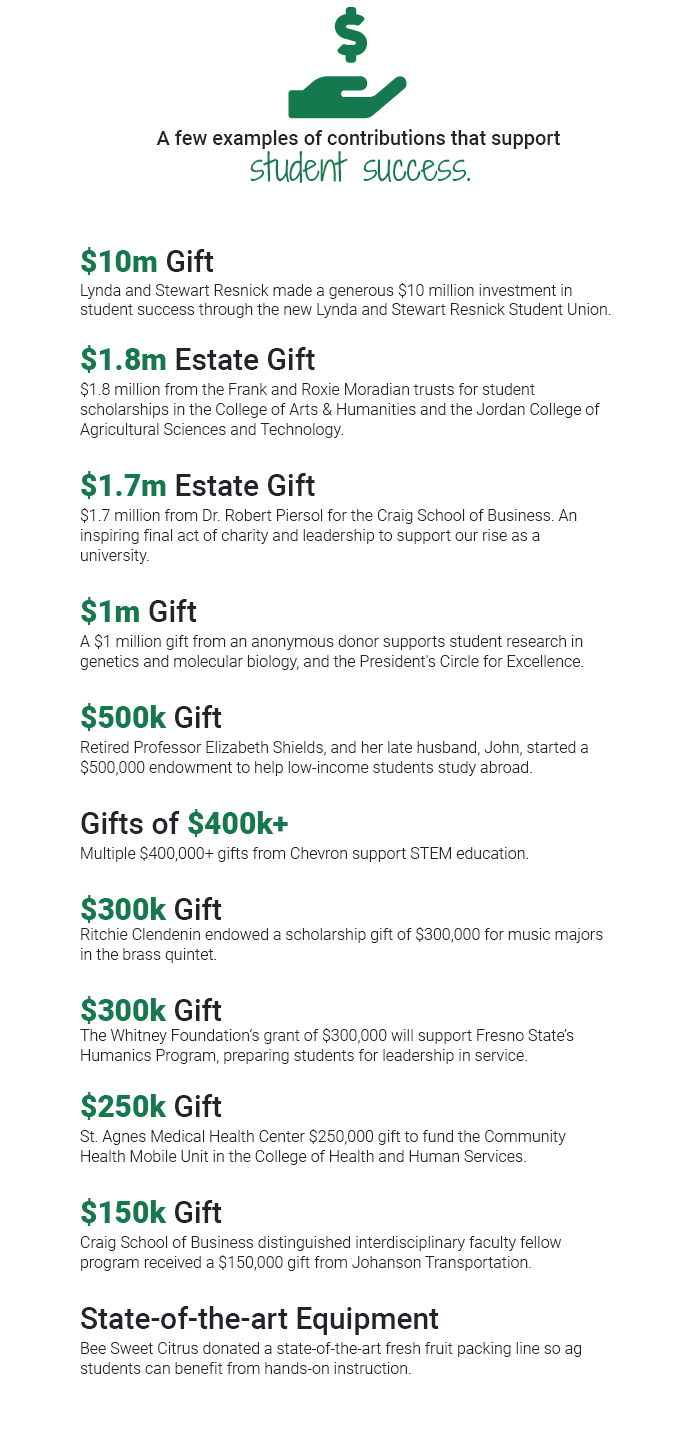 Day of Giving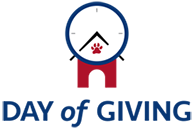 The third annual Day of Giving fundraiser resulted in 2,161 individual donors from 40 states and 10 countries. The online campaign generated $550,336 to support student success.
5th national Excellence and Innovation Award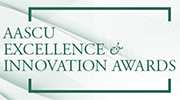 Fresno State wins 5th national Excellence and Innovation Award since 2014 in the category of civic learning and community engagement!
53% Increase in Internships

Fresno State students filled 612 internships, an increase of 53% compared to 17/18.
Study Abroad Courses

643 Fresno State students participated in study-abroad courses in 18/19.
Passport Place

Fresno State's on-campus Passport Place processed 10,839 first-time applications, generating $379,365 in revenue. (18/19)
Student Athletes

Over 2,000 hours of community service, volunteering at 31 local organizations. Programs include Big Hero Little Hero at Valley Children's Hospital, Bulldog Buddies, and Saturday Sports.
National Girls and Women in Sports Day youth clinic
Hosted 25 campus for local youth
Created ticket donation program allowing more kids to attend Fresno State game