Priority Two

Goals
Invest in a dynamic environment to attract, develop, and retain talented and diverse faculty and staff.
Measurement
We measure progress and success by analyzing metrics provided by the Office of Institutional Effectiveness, Faculty Affairs, Human Resources, and Organizational Excellence. We also participated in the Chronicle of Higher Education's "Great Colleges to Work For" survey, a study designed to measure workplace strengths and recognize institutions that have built great places to work.
Metrics
Great Colleges to Work For Survey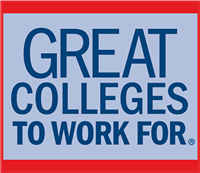 A Work Place Quality Survey was conducted in March 2017 and 2019 to help us better understand faculty and staff perceptions of our work environment. The survey results provide a baseline of our strengths and identify areas that required our focus and attention.
The Cabinet identified 5 priorities as a result of the feedback received in 2017 which we continue to work on. Additionally, each VP and Division are implementing strategies to improve workplace quality.
View the Presentation or View the Overall Campus Scoreboard

Employee Headcount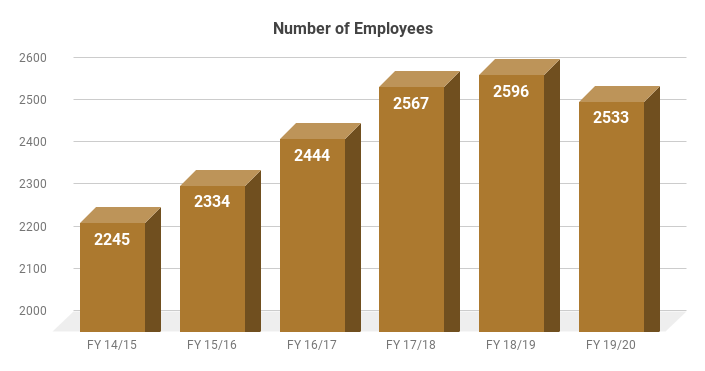 Increased Employee Ethnic Diversity



Priority Two

Themes
Strategically develop faculty and staff to support student success.
Fair compensation to include salary, benefits, and workload.
Recruitment.
Onboarding.
Training, leadership, and professional development.
Aspire to achieve Chronicle of Higher Education's "Great Colleges to Work For" designation.
Strengthen culture of fairness, respect, diversity, and shared governance.
Priority Two Highlights

Maintained commitment to Faculty and Staff Professional Development
Offered 490 on-campus (or virtual) learning opportunities with 1,100 unduplicated employees attending. Expanded offerings for managers and chairs. Enhanced cohort learning programs including President's Leadership Academy, Administrative Academy, Faculty and Staff Mentor Program and Chairs' School.

Increased investment in staff salaries/benefits
39% increase since 2014/15 (approx. $70M)*
*This includes employment growth.

Principles of Community
Continue to operationalize our Principles of Community through communications, recruitment, onboarding, training, employee recognition and campus celebrations.

Onboarding New Employees
Fresno State 101 — half-day orientation for managers and staff
Tenure-Track Faculty Network orientation includes 6 days over 2 weeks
New Employee Welcome Guide
Welcome Baskets delivered to all new employees
Employee Recognition
Recognized 228 employees for

years of service.
Introduced

High Fives

to recognize faculty and staff going above and beyond, providing excellent customer service, saving someone's bacon and modeling the Principles of Community. 541 High Fives submitted!
Launched

new staff award program

recognizing 4 employees for extraordinary service.